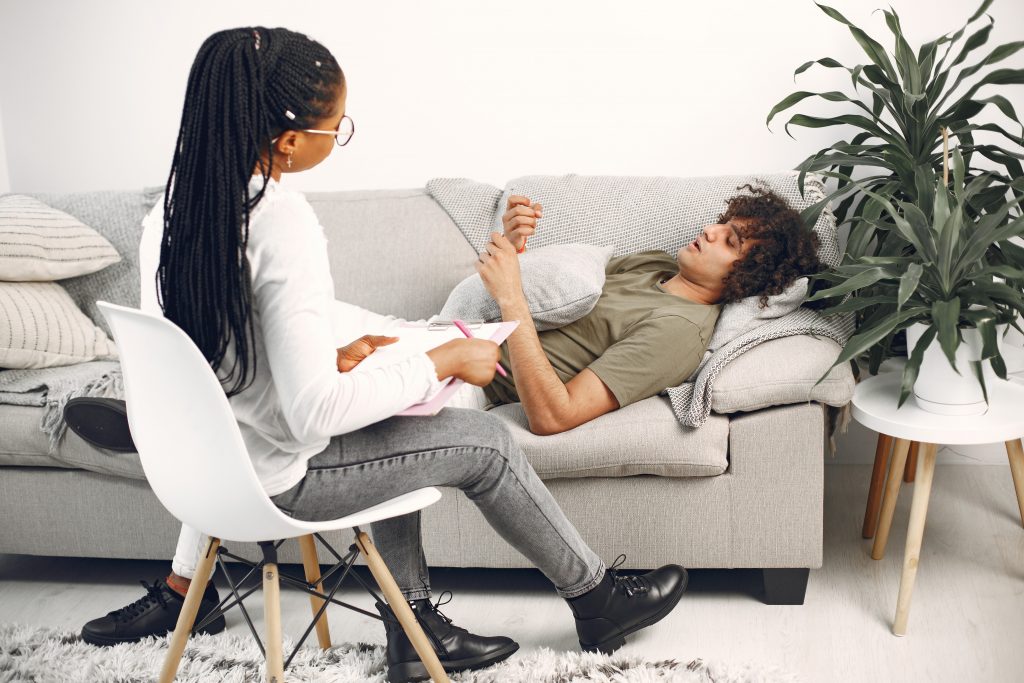 Addiction goes beyond physical dependence. Counselling is a mainstay for the treatment of people seeking to overcome any kind of addiction.
It aims to assist people in strengthening their self-worth, learning how to recognize and respond to common substance and behavioural triggers, rebuilding trusting relationships with others and developing practical skills for preventing relapse. There are many treatment types for addiction, and the right treatment plan is tailored to your addiction and individual needs.
The services offered in addiction counselling include:
Motivational Interviewing (MI)

If you are having reservations about treatment, this treatment method will help you to resolve ambivalence and embrace treatment.

Cognitive Behavioural Therapy (CBT)

Helps you to identify various negative thoughts and feelings contributing to addictive behaviours and change them into positive, healthier ones.

Dialectical Behavioural Therapy (DBT)

Helps you to manage difficult emotions by allowing you to experience, recognize and accept them.

Family and Couples Therapy

Addiction affects not just the individual but the entire family. Successful treatment is likely when strong relationships exist within the family.

12- Step Facilitation

A commonly used treatment modality for various types of dependence and compulsions

Relapse Prevention Training

Equips you with practical skills on preventing relapse
Are you or a loved one in need of addiction therapy? Talk to us today.